"Cottage"? "Cottage"?! This thing is eNORmous! But at least you can shrink it a bit.


Lludmila is a sucker for houses. She stalked the
Collabor88
sim by map until the avatar count dipped below 50, took off all her prims and tp'd in for a purchase. She went to the demo
afterwards
to look it over, because that would have just taken time out of dancing with her friends (and the teleport sign was last to rez). Now she has this enormous tree house and nowhere to put it. It's silly to use it as a skybox.
But she
warned you folks
at Trompe Loeil! It's cruel and unusual punishment to produce these things and then sell them at such a low price. You were warned. We have no recourse but to punch your -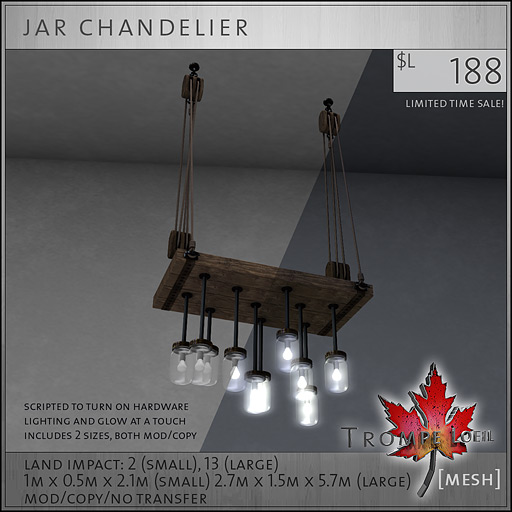 Late addition to March Collabor88.
Awwww, shhhhugar. You guys think of ev'rything.